Articles
Moving into Auriens
Introduction
One of the most common worries we hear from prospective residents is about moving from their much-loved homes of many years and exactly how they are going to make a new home for themselves at Auriens.
When making the move to Auriens, how do you decided which pieces of art to keep, how much furniture should you bring, or should you buy new pieces? Many of the people we talk to have spent a lifetime collecting art, furniture, books, cars and antiques as well as the belongings acquired during the years of raising a family. Often these collections are divided across multiple properties which also brings with it the added pressure of running more than one property. It can make the process of 'downsizing' to a one or two bedroom apartment seem overwhelming especially if you feel that it's something you have to do on your own.
However, Auriens has a team available to help with every step of the way and to make moving to your new home a rewarding and almost therapeutic process. As one new resident said, "when I finally sat down on the sofa in new my new apartment, I breathed a deep sigh of relief and felt a huge weight lift off my shoulders."
There is a whole team on hand to assist with your move to Auriens but one of the key members is Emma Clementson, our Head of Interior Design. Emma has been with Auriens for nearly five years and has an extensive background in interior design having worked for leading design firms such as Richmond International. Initially her main job was to oversee the interior design of Auriens Chelsea - both the public areas and the fit out of the apartments including the beautiful marble bathrooms and Roundhouse kitchens. However, she now very much focuses on working with new residents and helping them to create their new homes at Auriens Chelsea.
I decided that I wanted to move but I kept wondering how I was going to fit 50 years' worth of belongings into an apartment at Auriens.
Each resident has different needs with some looking for more assistance than others. However, the first step will often be a home visit so that she can start to get to know you, see how you live, your tastes and what is important to you. "Many times, residents will have their own firm ideas when it comes to interior design so in this role, I've really learnt the importance of listening. This can be an emotional experience so I am here to guide and support, to answer any questions you may have, to advise with some of the practicalities as well as to help you make some of the more difficult decisions." says Emma.
Emma will create a design direction presentation to help illustrate how your new apartment will look. She will then help you curate which pieces to bring with you and how a few new items can complement your existing artwork and furniture. She will assist with every last detail which can even involve going with you to the paint studio to get exactly the right shade of paint for your new walls. "Often the key part of the process is the editing. It's very important to work out with you which are the pieces that mean the most to you and also will work best in your new apartment. Sometimes an objective eye such as mine can really help!"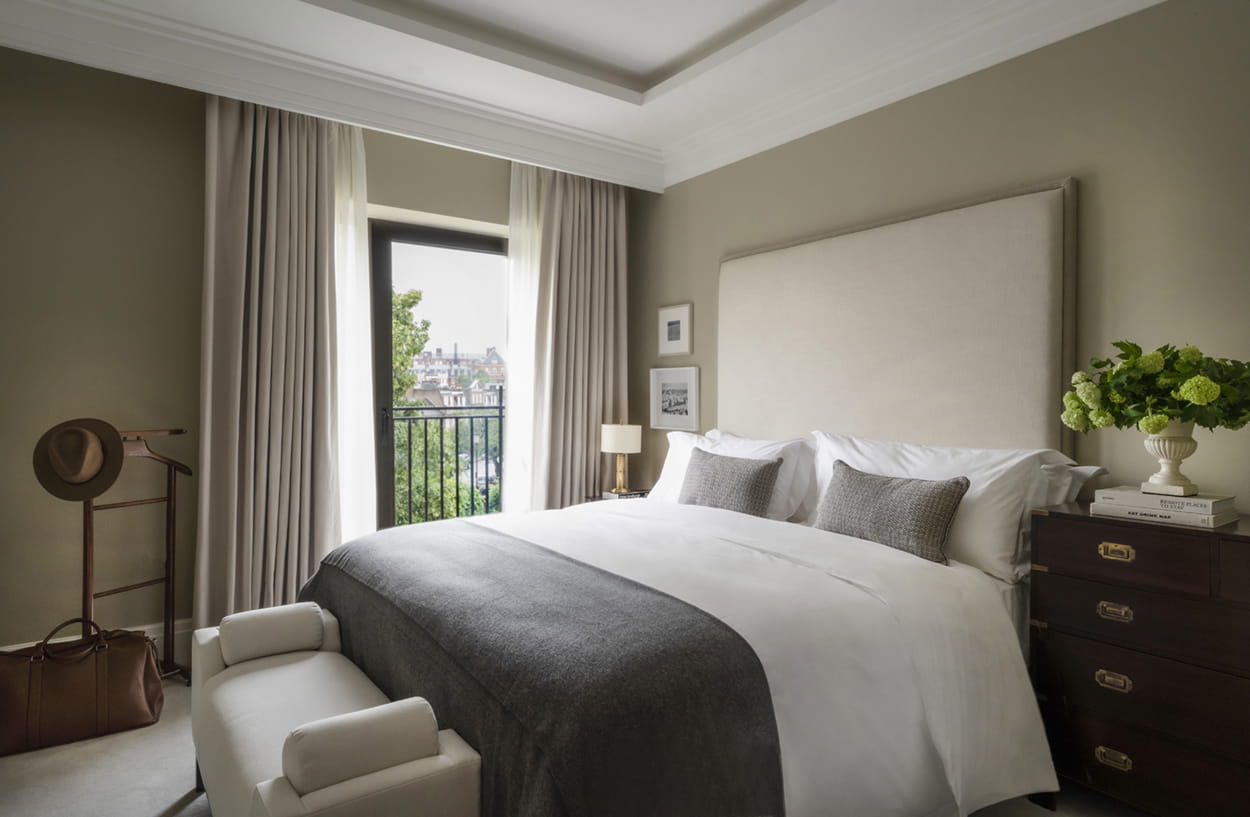 Emma's job also doesn't stop once you've moved in. Emma is often in the building and stays in touch with the residents. "When I've previously designed hotels, I never really got to meet the end user. But it is the opposite at Auriens. I get to know the residents extremely well and have formed friendships. I'm always on hand to advise on further tweaks or new purchases. It's what makes this job so interesting and the most satisfying I've ever had."
From a resident's perspective, "when the move-in day arrived, I was awake from 2am but I realised that the move doesn't have to be daunting. My main piece of advice to anyone considering a move is to ask for help. I bonded immediately with Emma and have always felt every member of the team cares deeply. Feeling comfortable with the staff and knowing that they are all great at what they do has made this whole process so much easier."