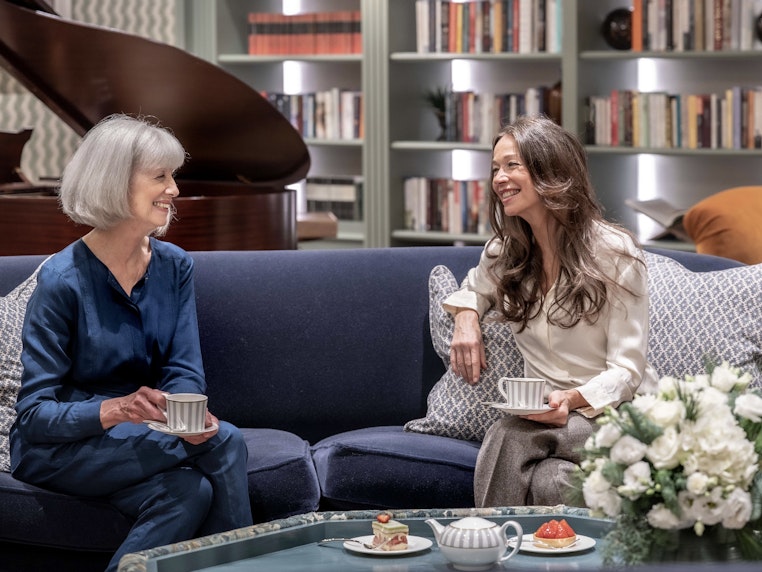 LIVING AT AURIENS
Lifestyle
A sense of community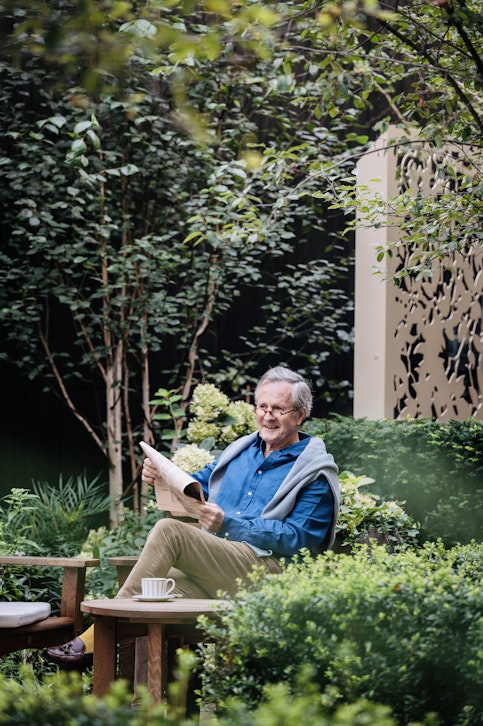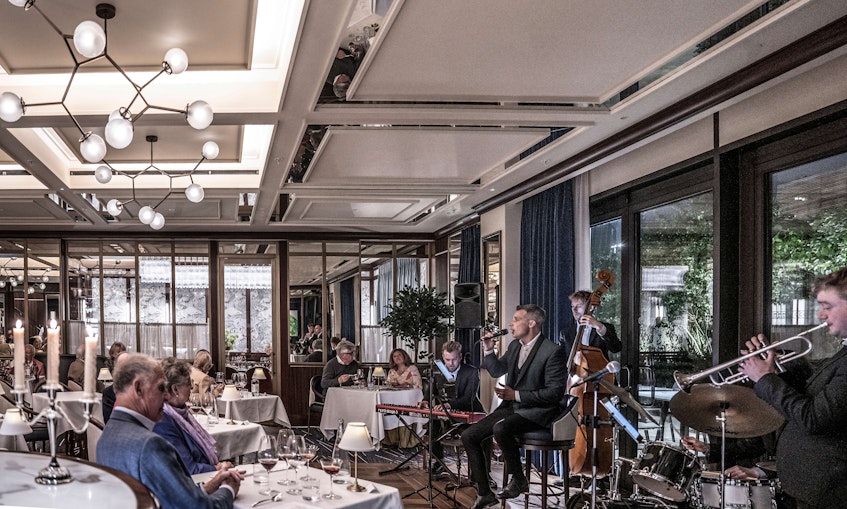 THE AURIENS COMMUNITY
A new chapter
You are free to live life at your own pace. Choose from an entertaining calendar of cultural events and screenings in the cinema or spend an indulgent afternoon in the spa. In addition, the many attractions of Chelsea lie on the doorstep just waiting to be enjoyed. Residents can also enjoy special access to high profile events such as RHS Chelsea Flower Show.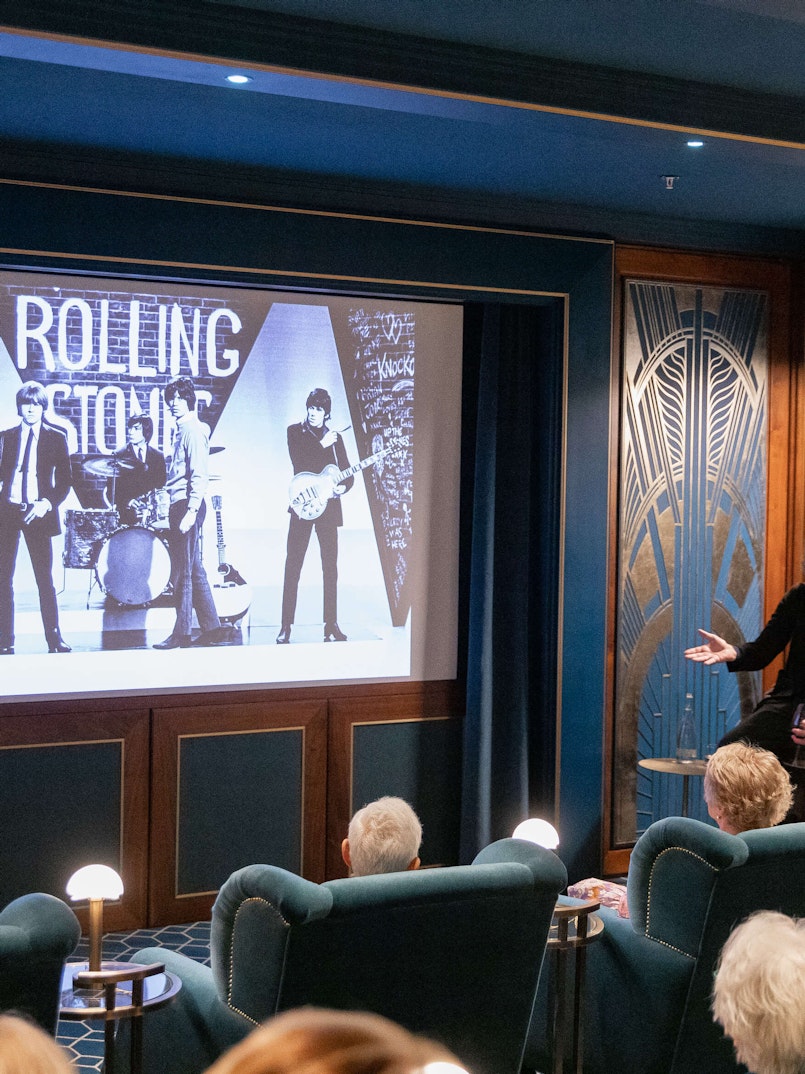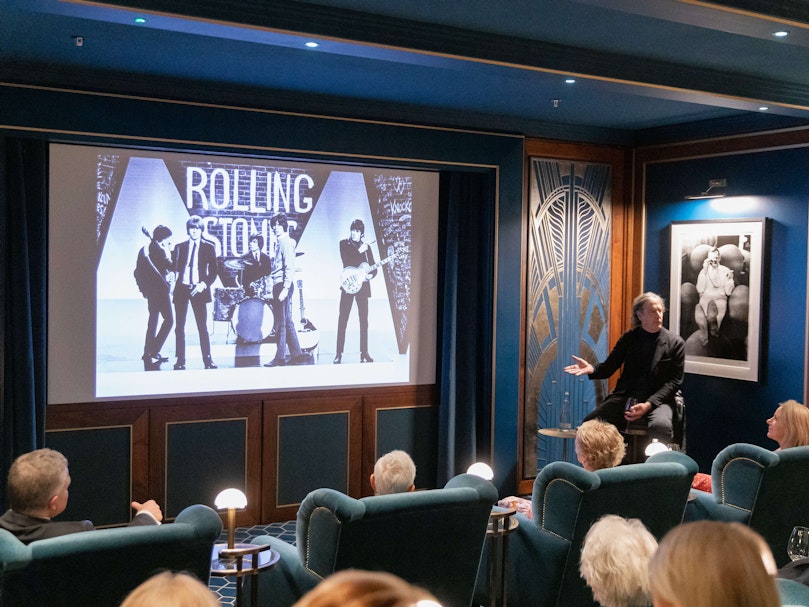 "
Auriens for me is fantastic. I have met so many really lovely people and there is so much to do here. I just couldn't fault it.
"
LIVE LIFE TO THE FULL
Amenities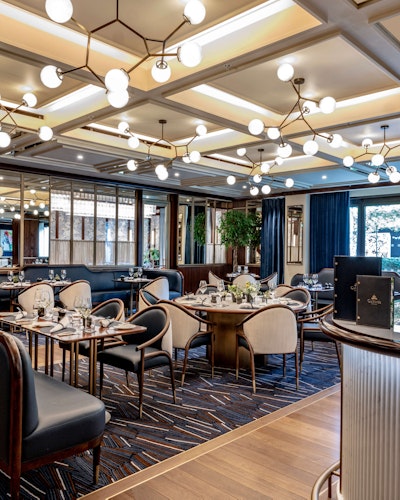 Attuned to every taste
Restaurant
Taking inspiration from some of London's most favoured restaurants, the restaurant will offer a menu celebrating the freshest, seasonal ingredients and produce. The terrace looks out over the garden allowing the opportunity for residents to dine outside during warmer months. Larger parties and special occasions can be hosted in one of our two private dining facilities, including the Wine Room.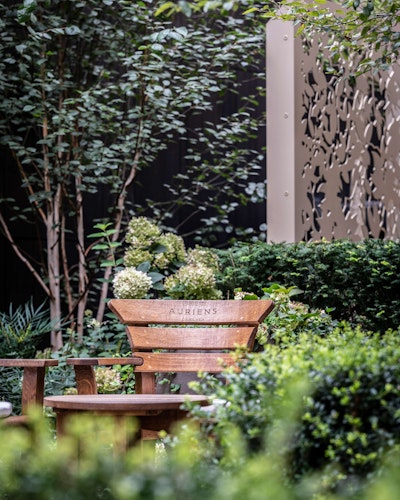 The secret garden
Courtyard Garden
The private garden provides an essential escape from the hustle and bustle of Chelsea. The planting and landscaping of the space has been designed by the acclaimed garden designer Andy Sturgeon, multiple gold medal winner and twice Best in Show at the Chelsea Flower Show.
Relax & unwind
Speakeasy Bar
Adjacent to the private cinema, the speakeasy bar is the perfect place to meet family and friends with a cocktail or glass of wine to discuss the evening film screening and enjoy some intermission refreshments.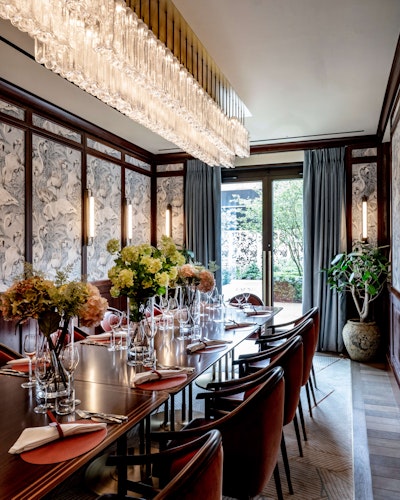 Celebrate & entertain
Private Dining
Auriens Chelsea offers a number of private spaces ideal for celebrating birthdays and anniversaries or hosting family gatherings, cocktail parties, and business meetings.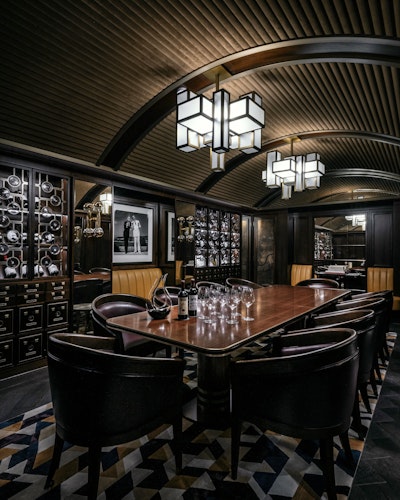 Vintage years
Wine Room
The bespoke wine room is a space to enjoy, explore and keep fine and vintage wine. This beautifully designed room hosts wine tastings with some of the capital's foremost sommeliers, as well as private dining parties for residents and other intimate gatherings.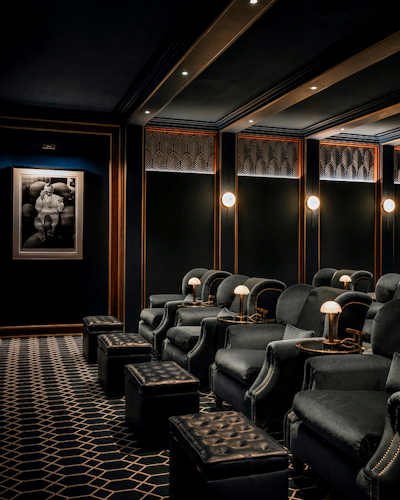 Silver screen
Cinema
The private cinema has sumptuous seating and surround sound, a perfect environment in which to enjoy screenings of the latest and greatest films. You can also book the cinema for private screenings for a special occasion or a select group of friends or family.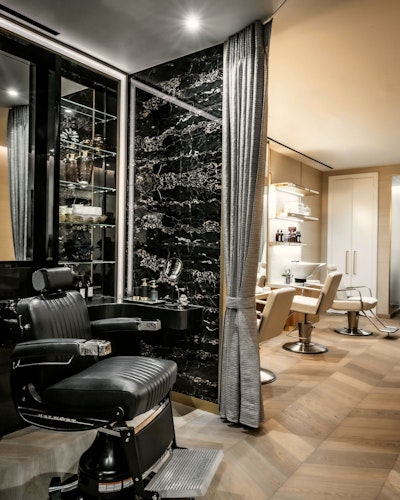 BEAUTIFULLY STYLED
Salon
The on-site salon offers range of hair and beauty treatments with a restored barber chair for a traditional wet shave .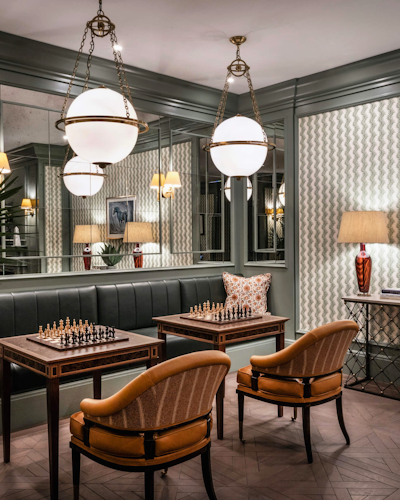 Music & laughter
Library
The library is a playful take on a traditional British drawing room or music room, such as one might find in a grand country house. Filled with colourful artwork, antiques, books, and a feature baby grand piano, this room is a focal point for both relaxing and socialising.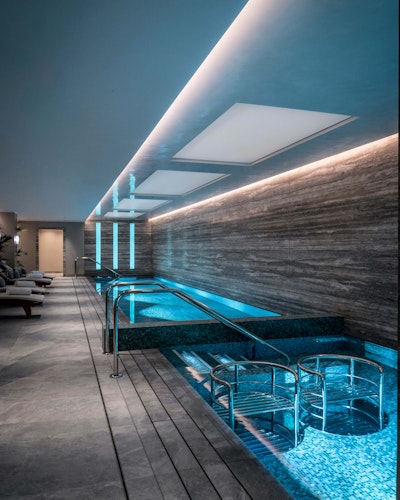 5-STAR TREATMENT
Swimming Pool
The 15-metre swimming pool and the vitality pool are located on the lower level and accessed via the spa. Treatment rooms are available for spa-style massages as well as tailored sessions with London's best physiotherapists, chiropractors and alternative therapists. These can also be arranged in the privacy of your own apartment.
Personal training
Gym & Fitness Studios
Our fully equipped gym contains state-of-the-art equipment. Meanwhile, yoga and pilates classes, either private lessons or in groups, take place in our dedicated studios.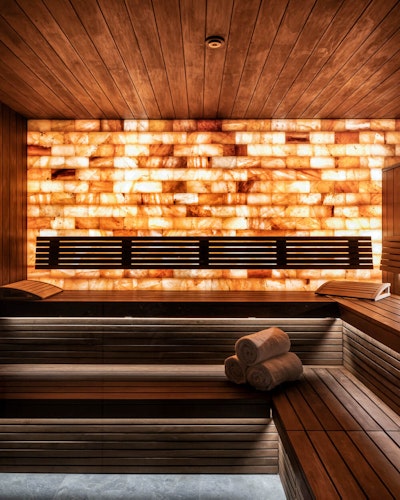 Oasis of calm
Sauna
Our salt sauna specialises in halotherapy, involving breathing salt-infused air to promote relaxation and rejuvenation.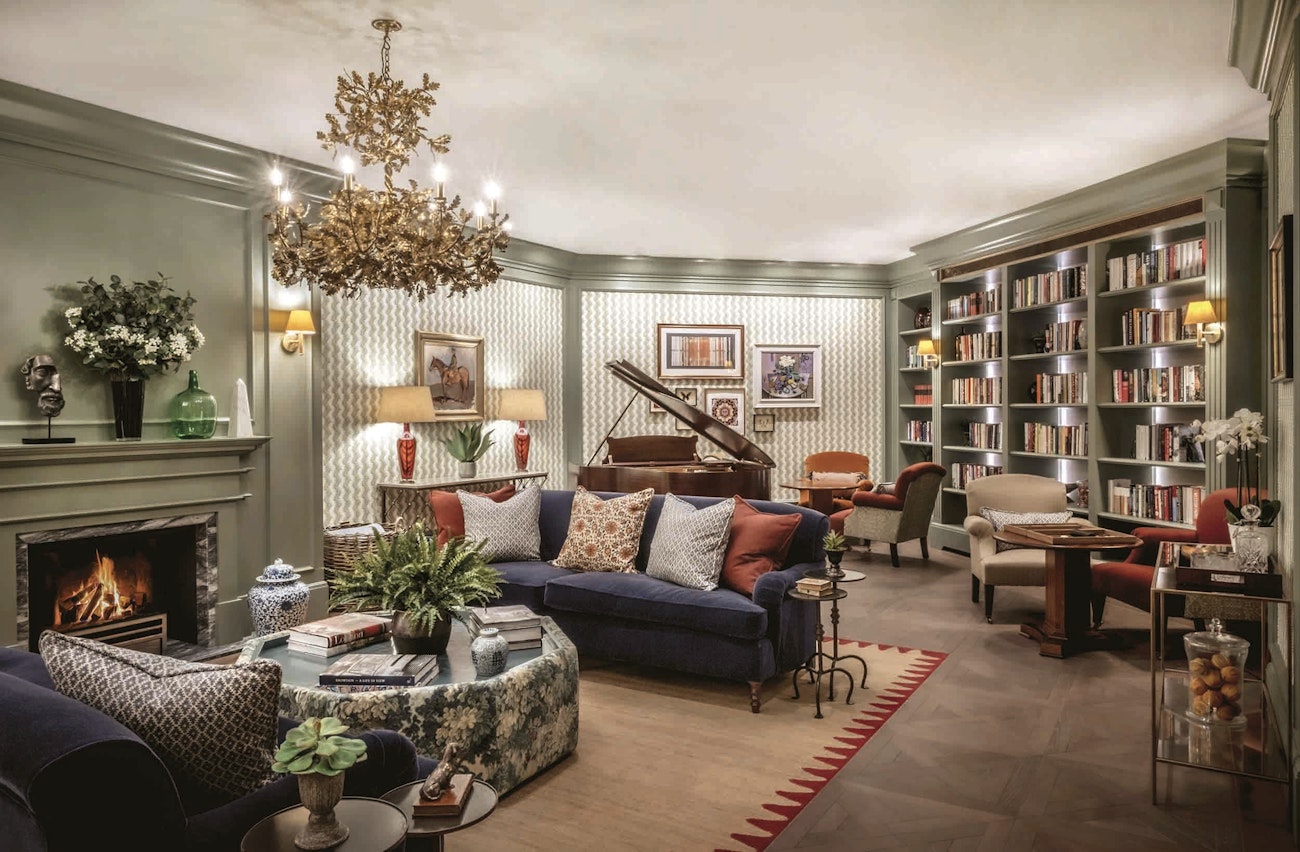 Vintage Voices, Sparkling Conversation
The Third Act
Our podcast, The Third Act, features some of the world's most experienced artists, adventurers, actors and entrepreneurs. Over lunch at Auriens, tales of triumphs and setbacks are told, the secrets of living well are discussed and tricks for ageing gracefully (or otherwise) are shared. The podcast is available wherever you get your downloads with new episodes released weekly.
Listen to the podcast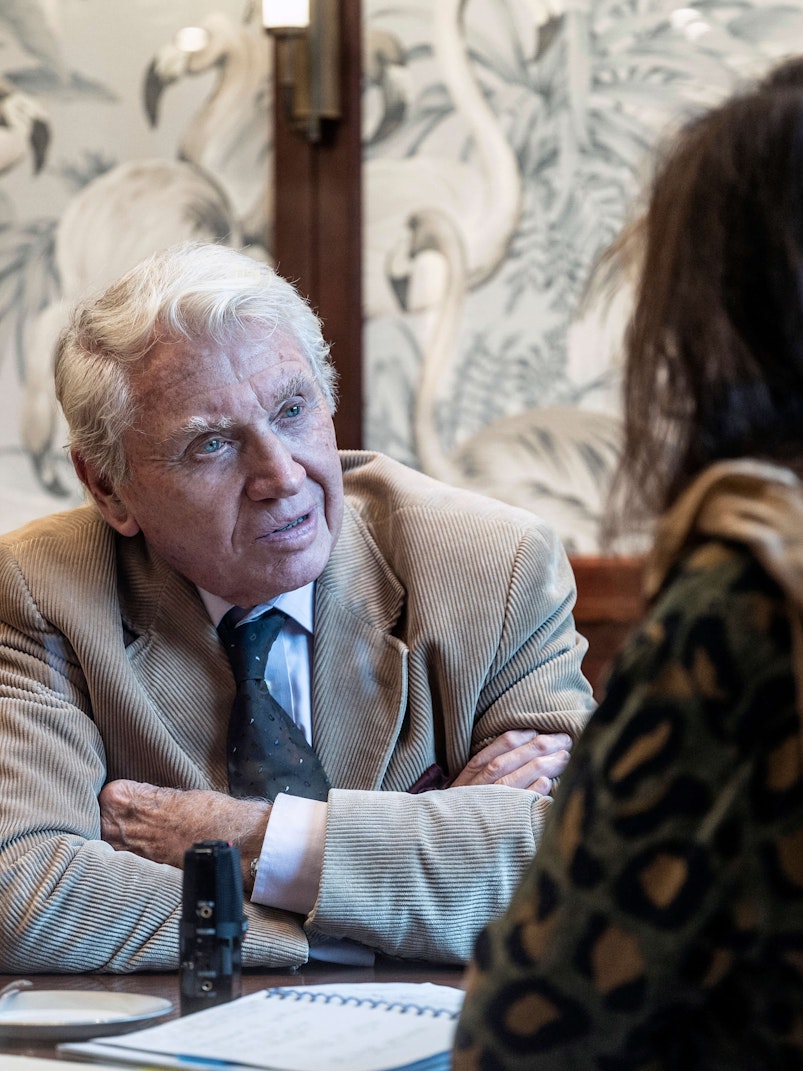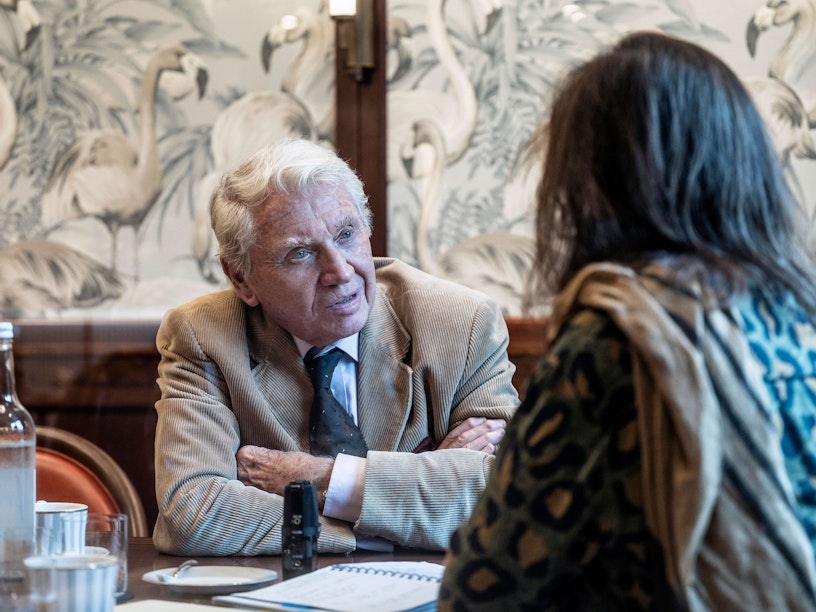 Art at Auriens
Auriens has worked with London-based art consultants, Ashcroft Art, to curate a collection of artwork that includes some specially commissioned pieces. The artworks on display throughout the property include photographs from renowned British photographers Terry O'Neill and Norman Parkinson as well as pieces by artists both established and emerging including Gerhard Richter, Damian Hirst, the Connor Brothers and Dave White.