Eat & Drink
Sunday Lunch at Culfords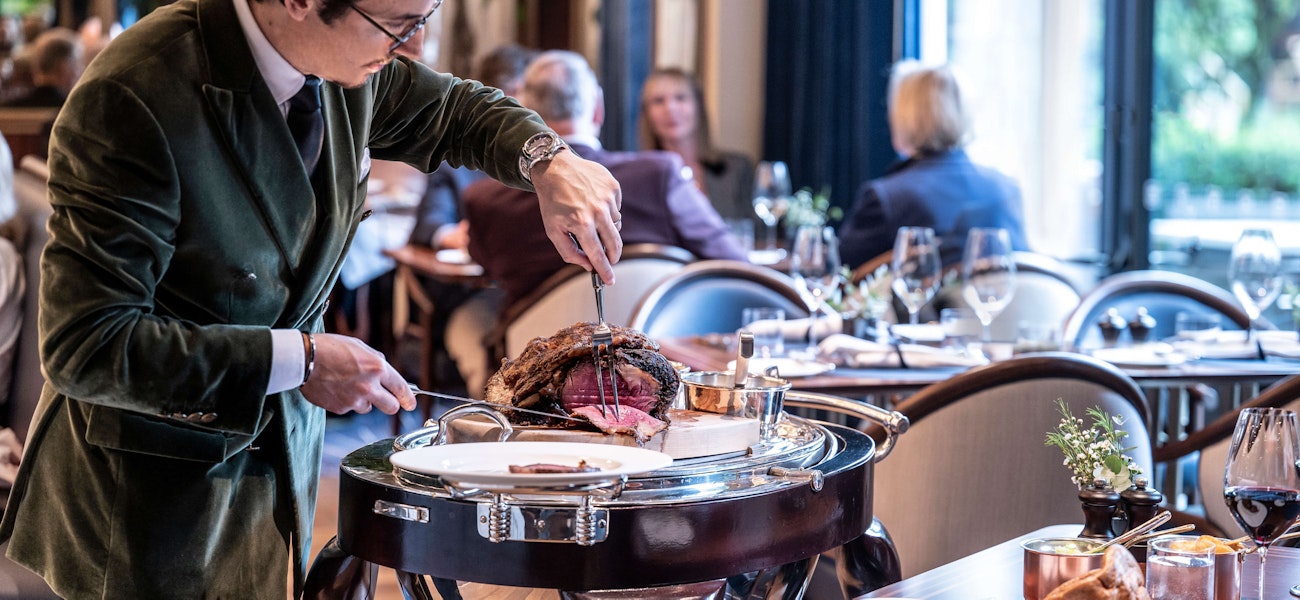 Introduction
Enjoy one of the finest Sunday Lunches in Chelsea at Culfords Restaurant.
Our traditional Sunday roast has quickly become a popular fixture at Auriens Chelsea and it returns in 2022 kicking off on 9th and 23rd January. Matt Tsistrakis, formerly Head Chef at Simpson's-on-the-Strand, sources some of the finest dry-aged Scottish beef which is carved tableside and served with all the trimmings. Fish and vegetarian options are available. A set menu is available at £50 for 3 courses (including coffee and petit fours).
Reservations can be made online by clicking here. Alternatively, reservations can also be made by emailing reservations.culfords@auriens.com or by calling 0204 549 8007.
Going forward, our Sunday Lunch will be served throughout the year on the second and fourth Sunday of each month.