Meet The Team
Introducing Gideon Remfry, Director of Wellness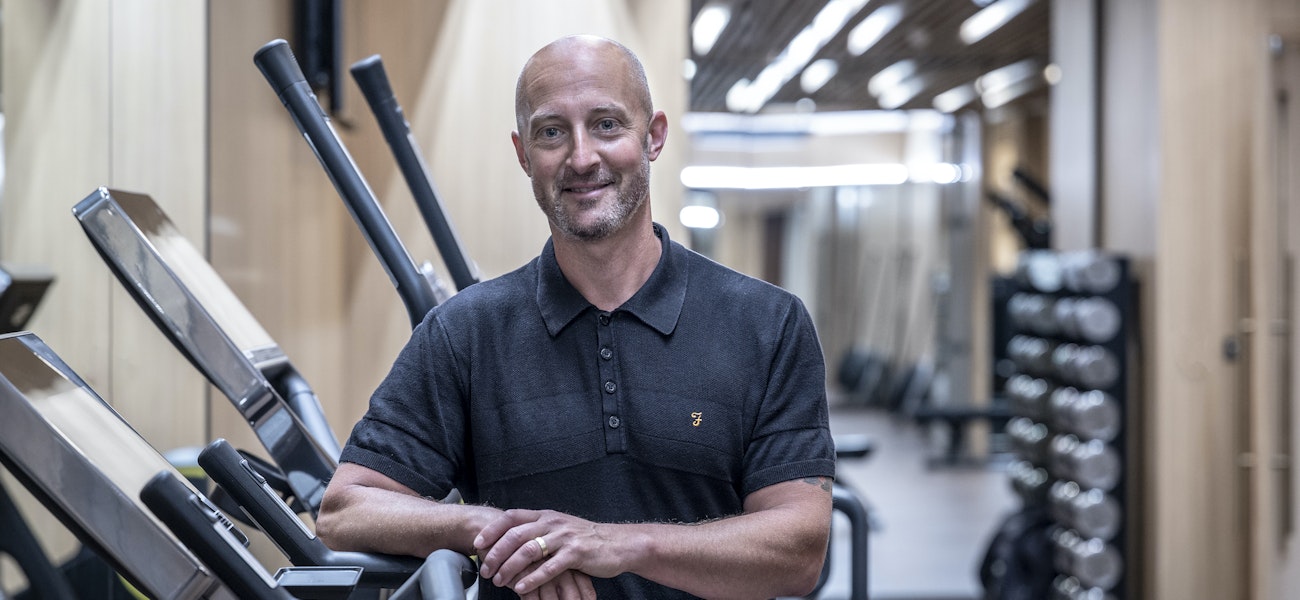 Introduction
Not content with just establishing a beautifully equipped gym and spa at Auriens, we wanted to go several steps further. Our search for a forward-thinking wellness approach that would dovetail with our goal to champion active ageing led us to Gideon Remfry.
One of London's go-to personal trainers (and named among the top 25 trainers in the world) he's worked with numerous high-profile clients, as well as elite athletes. Together with his partners, Ben Williams and Aidan Goggins, who each bring their own specialisms, their integrated 360-degree approach will form the bedrock of the wellness provision at Auriens. Find out more about Gideon and his approach to active ageing and wellness . . .
WHO ARE YOU?
Ben, Aidan and I have been setting new standards in health and fitness, wellness and nutritional medicine. We each bring a different expertise to the table. My personal focus is on human performance covering strength and conditioning. A bestselling author on diet, Aidan is a pharmacist and runs an integrated nutritional medicine clinic centred on a trailblazing personalised approach. Meanwhile, Ben spent his early career in the British Army as a physical training and rehabilitation specialist followed by 14 years in elite sport coaching some of the world's top athletes.
WHAT ARE YOUR PLANS FOR AURIENS?
The many success stories of our clients in their 70s and 80s, some of whom are completely new to training, fuels our passion to promote active ageing, enabling a healthy and independent later life. At Auriens, we aim to build a personal relationship with each resident, tailoring plans to create an individual roadmap to wellness.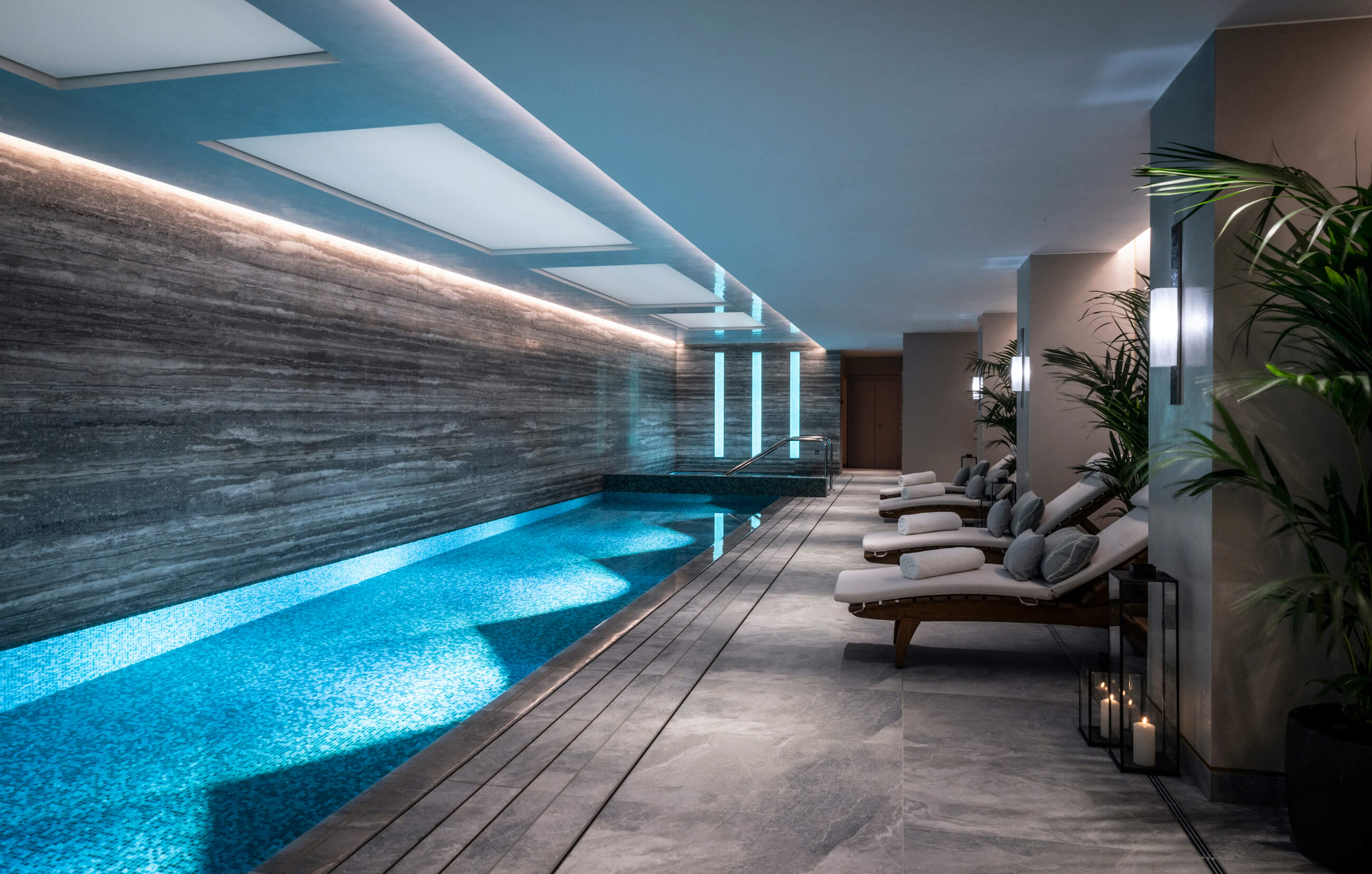 WHAT IS A ROADMAP TO WELLNESS?
For those with a keen interest in health and fitness, we start with our cutting-edge point of care assessments to give us a full picture of each and every person. Our focus is on markers of healthy ageing from range of movement and bone and muscle density through to how cells are managing stress and how efficiently diet and nutrition is protecting the body. This provides clear answers as to where we need to go next, building a programme based on the unique physiology of each individual, all of which is supported by the full range of soothing massages and relaxation therapies on offer in the spa.
Our comprehensive assessments can be repeated as often as desired to keep on top of form and chart progress — all included within the Auriens wellness package.
At Auriens, there is a seamless integration between exercise specialists, trainers, physiotherapists, nutritionists and the healthcare team. We're all under one roof.
TELL US ABOUT THE AURIENS WELLNESS SPACES
We have everything you'd typically find in a world-class environment: state-of-the-art gym equipment, personal training sessions, easy to use strength and cardio equipment alongside personal training and daily Pilates, yoga, fitness and dance classes. For those that require it, our team also includes highly experienced physiotherapists and occupational therapists, able to assist with pre-operative care and post-op rehabilitation in our dedicated treatment rooms.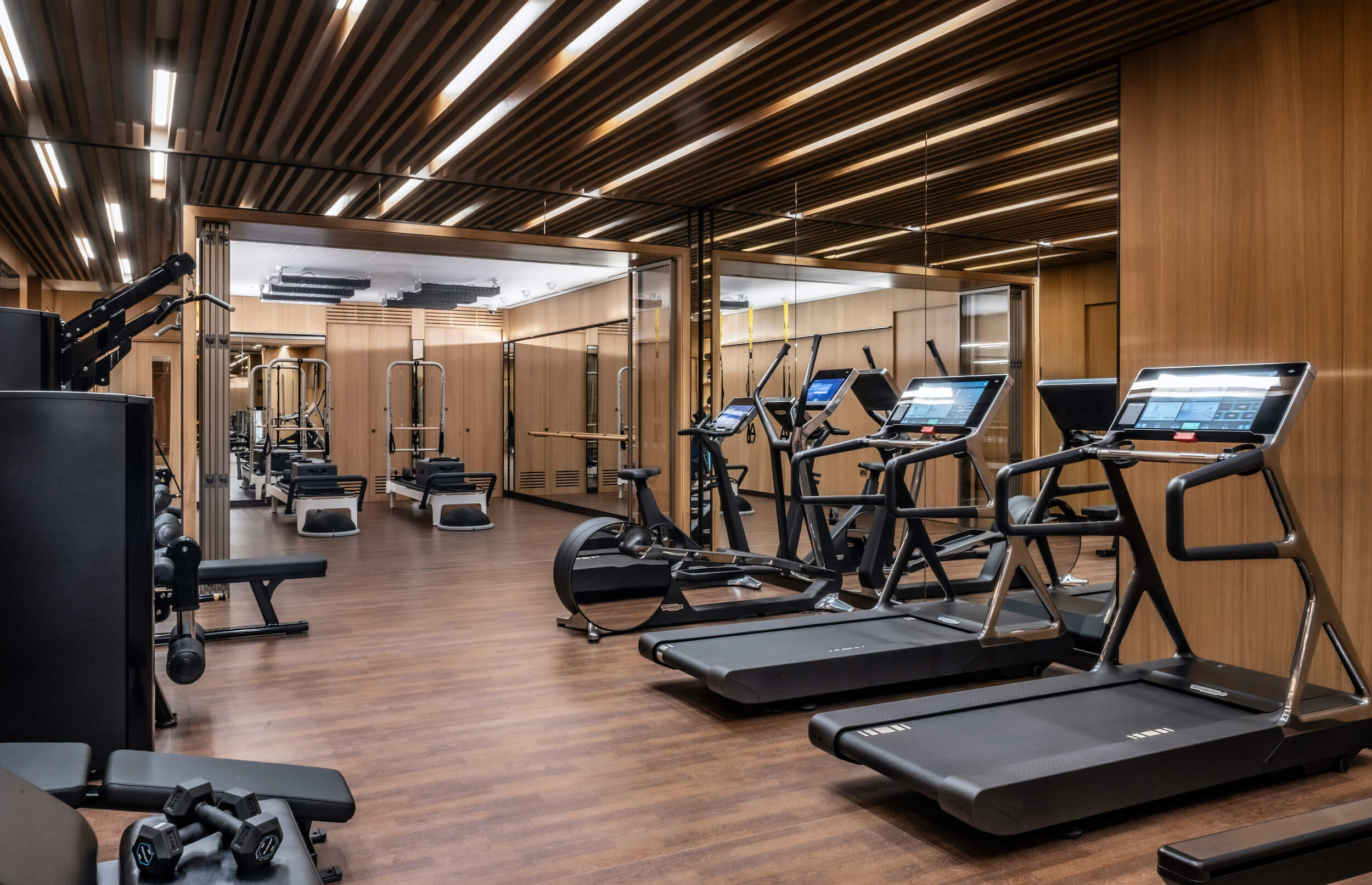 AND AFTER ALL THE HARD WORK?
Yes, of course. Soothing away aches and pains and promoting relaxation is fundamental to living well. We have a 15m swimming pool which is at one depth making it suitable for aqua aerobics as well as a gentle swim. Alongside this is our vitality pool which is equipped with air and water jets that are ideal for hydrotherapy - massaging the muscles and offering relaxation for mind and body.
Out of the water, there is a Swedish sauna with a detoxifying Himalayan salt wall and two treatment rooms where we offer a full range of spa treatments from physical and holistic therapies to recovery massages and beauty therapies. For those who simply want to take some time out after a massage and enjoy a cup of herbal tea, we have several elegant poolside loungers, made for us by British furniture designers Gaze Burvill.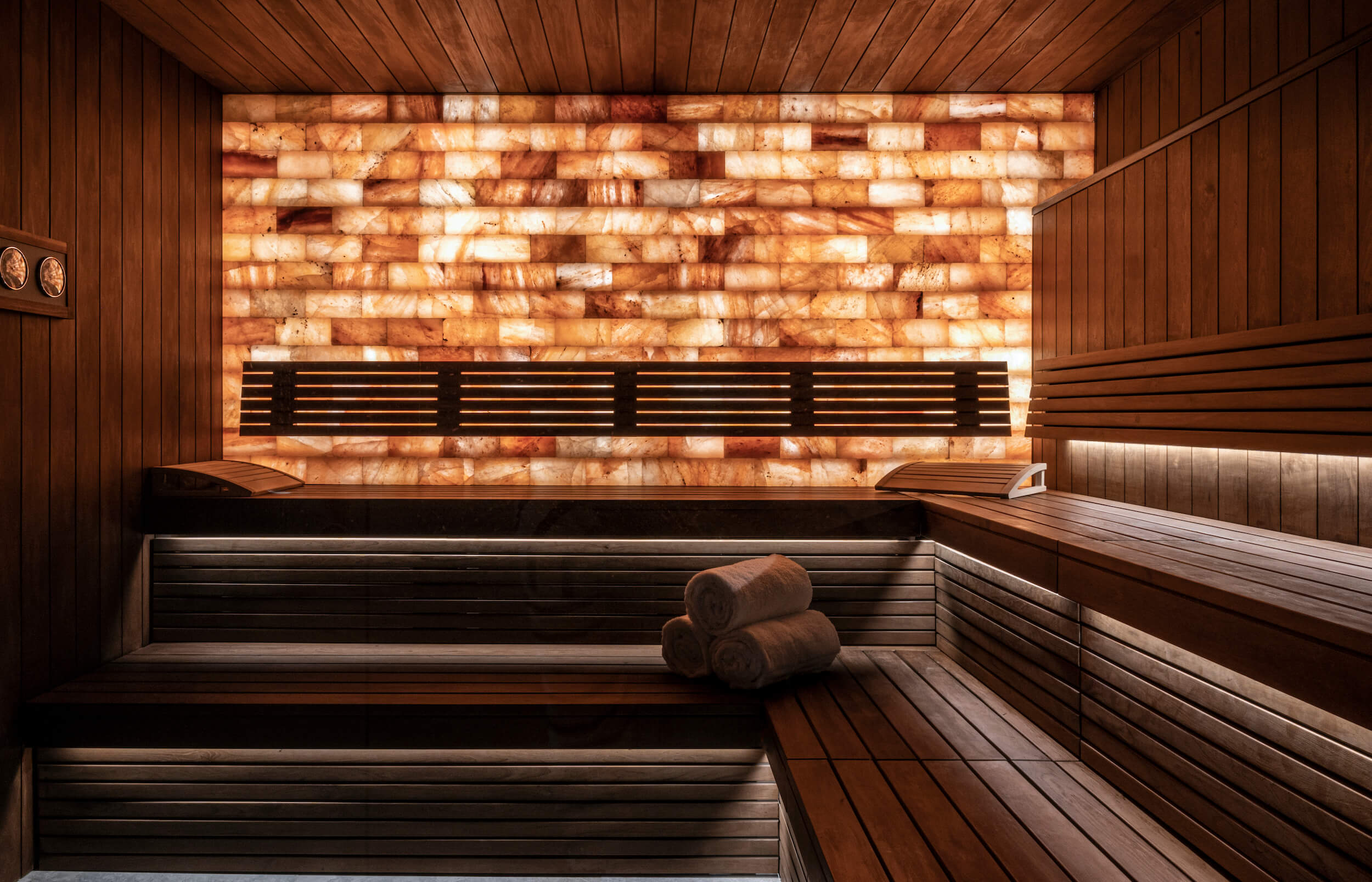 WELLNESS IS A BROAD TERM, WHAT DOES IT MEAN TO YOU?
It's a concept that covers a lot of ground, but we have a vision for Auriens that wellness is about giving the body the opportunity to thrive with the optimum amounts of rest, delicious and health-promoting food and the appropriate amount of exercise. The secret to wellness is looking after mind, body and health; enabling you to do everything you love, and to do it well.