Articles
Auriens is the newest British luxury brand to join Walpole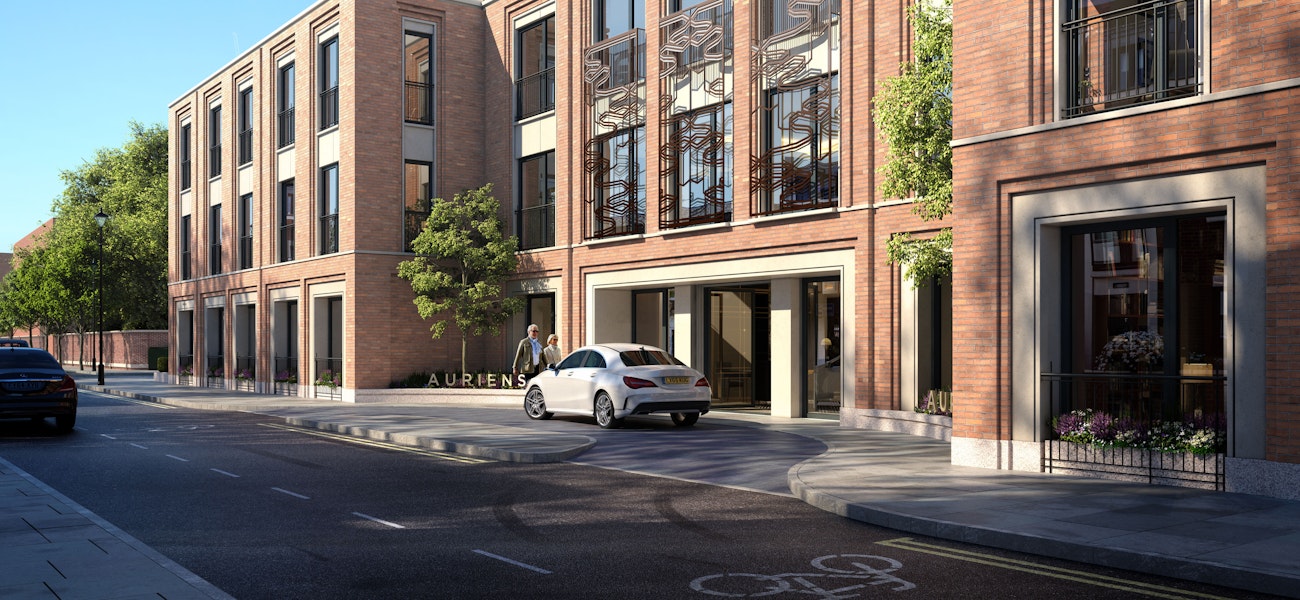 Introduction
We are proud to announce that Auriens is the newest member of Walpole, a body that promotes British luxury.  Auriens is the first later living company to join Walpole alongside other British luxury brands such as Wedgwood, Rolls Royce and Burberry.  Our CEO, David Meagher, was profiled in Walpole's Luxury Leader series.  Read on ...
In this Luxury Leader interview we meet David Meagher, CEO of new Walpole members Auriens. Auriens believes in challenging the perceptions around age and later living, and is opening its first property, with 56 private apartments, in Chelsea this September. "The people living here will be trailblazers for a new form of later life living" says David, and we believe him. Read on to find out more about Auriens, and David's role in bringing it to life.
David Meagher oversaw the development, structuring and financing across the Auriens Group before taking on the position of CEO in 2020. His interest in the sector began much earlier in his career, when he was involved with a project at Leopardstown Park Hospital in Dublin a veteran's residence, (similar to Royal Hospital Chelsea). This experience left him with a profound desire to help improve the lives of those in their later years.
Prior to joining Auriens, David was involved in the London real estate market, focusing primarily on residential development and land trading. Highlights included the re-development of Grade 1 Listed Terrace into houses and apartments, a luxury apartment development in Knightsbridge and the purchase and sale of the £1bn GDV Whiteleys Shopping Centre Development opportunity in Bayswater.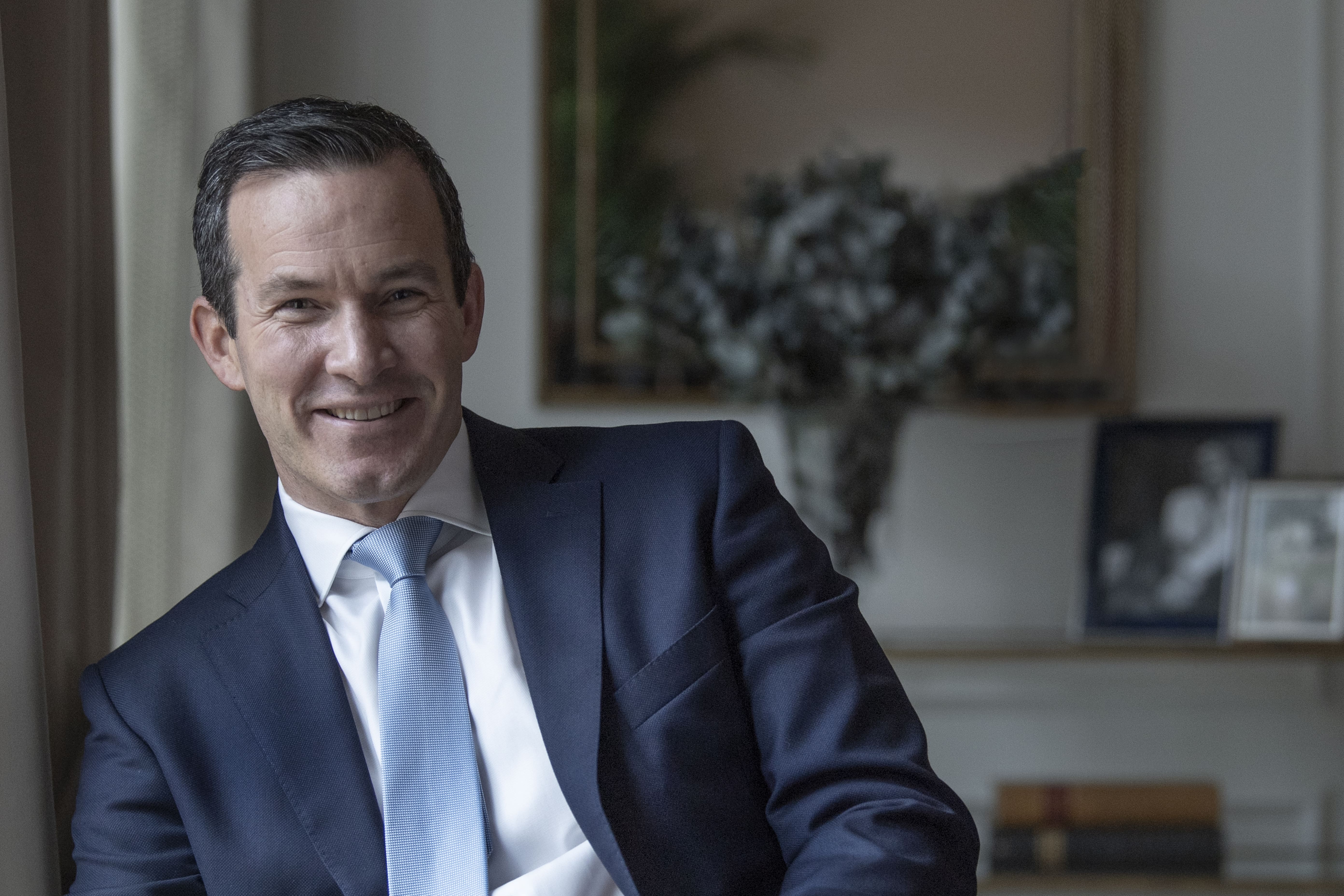 WHAT IS YOUR VISION FOR THE BUSINESS?
Our mission at Auriens is to enrich the lives of its residents with exquisitely designed apartments, superb services and exceptional health and wellbeing. I want to challenge the many perceptions around age and later living.
HOW HAVE YOU LED THE COMPANY THROUGH THE CURRENT COVID-19 CRISIS?
Throughout the Covid crisis, it was imperative for us to continue to communicate and to listen. We stayed in touch with our prospective residents and their families, offering support and guidance where needed.
It was also very important to me to stay in close communication with my team as they adjusted to working from home. We made a point of organising fun, online social activities such as wine, whiskey and cheese tastings, to boost morale and maintain a strong team spirit. Construction on site at Auriens Chelsea kept going and I am proud to say it was delivered with minimum delay thanks to the collaboration of our inhouse development team and our main contractor.
As a leader, these past months have made me even more aware of the importance of empathy and compassion. I am grateful to be surrounded by such talented and loyal people.
AND WHAT DO YOU SEE AS THE LASTING IMPACT OF THE PANDEMIC ON YOUR BUSINESS?
As the pandemic has forced us all to spend more time at home, I believe it has made many people reconsider their living situations and this is true with many of our future residents. From a practical point of view, the wellness features of our buildings, such as our apartments each having their own independent air supply have become increasingly important. While on an emotional level, it has reinforced that time spent with friends and family has become more valuable than ever. Our philosophy is very much about allowing residents to keep family central to their lives, as this can play an important role in overall wellbeing.
WHAT'S NEXT FOR BOTH YOU AND THE COMPANY?
We are about to welcome our first residents at Auriens Chelsea, whose doors open on 1st September. We are then scheduled to start construction in early 2022 on our next Auriens development in St John's Wood.
WHAT WAS YOUR BIG BREAK?
Without a doubt, being involved in the deal to sell Whiteleys Shopping Centre was an incredibly valuable experience, from which I learned and grew as an individual.
WHAT INSPIRES YOU?
Most recently, I've been really inspired by the prospective residents that I have had the privilege of meeting over the last few years. They are people who have achieved so much from running very successful businesses to raising wonderful families. As a father of two young children myself, it's been wonderful to spend time with them and to share their life experiences. Their positive outlook and energy are an example to us all.
WHAT PIECE OF ADVICE WOULD YOU GIVE TO SOMEONE WISHING TO WORK IN THE LUXURY SECTOR?
Don't be afraid to challenge preconceptions. Just because something has always been done a certain way, it doesn't mean it's the right way.
WHAT WOULD YOU BE DOING IN A PARALLEL LIFE?
I'd be living on the west coast of Ireland fishing, golfing, sailing and spending time with my family. Although while it sounds idyllic… the truth is I would probably miss my work!
WHAT DOES BRITISH LUXURY MEAN TO YOU?
When I think of British luxury, I think of understated, timeless craftsmanship coupled with that trademark British creativity and quality. The best luxury products have been carefully considered, finely honed over the years and leave a lasting impression. But for me, the true test of a luxury product is whether it gives you pleasure.
WHAT'S YOUR FAVOURITE LUXURY?
A weekend offline with my family… and maybe an early morning round of golf.