Entertainment
Our first musical dinner in Culfords Restaurant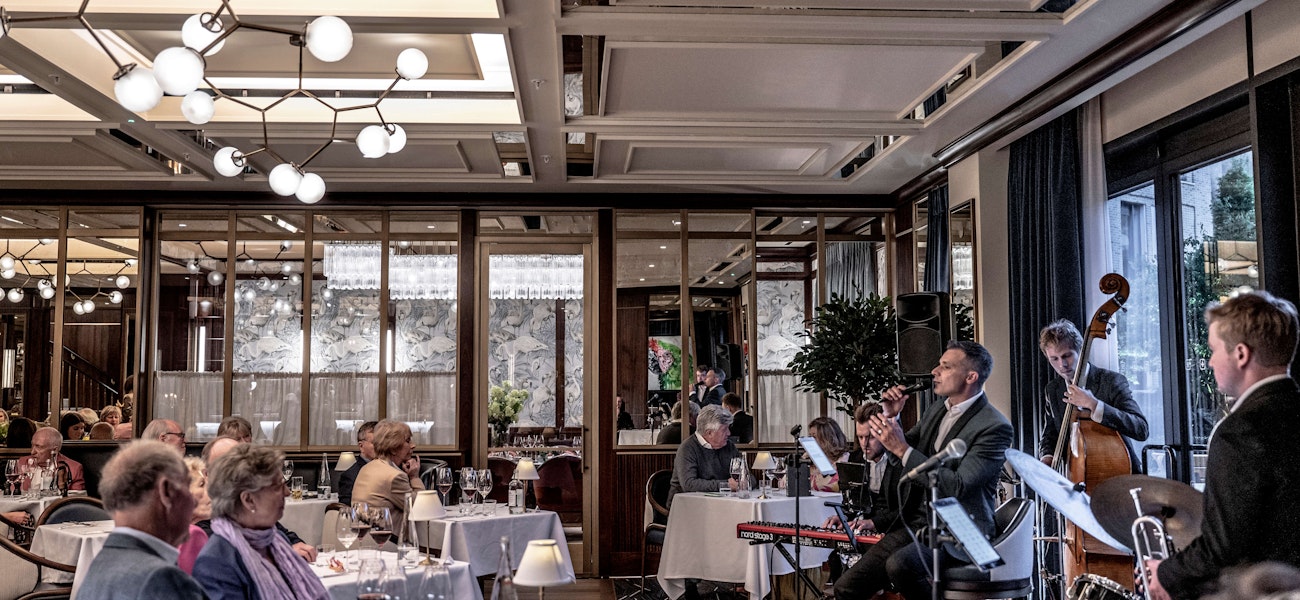 Introduction
On April 27th, we held our first musical dinner in Culfords Restaurant. It was an evening of fine food and live jazz from crooner Matthew vanKan and his jazz quartet.
Scroll down for images from our enchanted evening of dinner and music. We had a full house for this very entertaining evening which saw residents and guests enjoy a special menu created by Head Chef Matt Tsistrakis and standards from the Great American Songbook peformed by Matthew vanKan.
Our next musical dinner will take place on Wednesday, June 29th. Full details to follow but email reservtaions.culfords@auriens.com to reserve your table.