The Sunday Times
Gold Age Pensioners
Introduction
Pool and spa, not pipe and slippers: inside the capital's £12m retirement pads
Who wouldn't want to spend their retirement in a home that's a cross between a cruise liner and Claridge's? Now you can — if you can afford it — thanks to a development in central London that brings a whole new level of glamour to the twilight years.
Auriens, in Chelsea, is more luxurious than most five-star hotels. It won't just have a pool and spa, it will also have a wine cellar, valet parking and a dog-grooming parlour. There will be a restaurant run by the team behind the Ivy, the gardens will be designed by the Chelsea best-in-show winner Andy Sturgeon, and there will be staff on hand to help with everything from accountancy and financial advice to IT problems.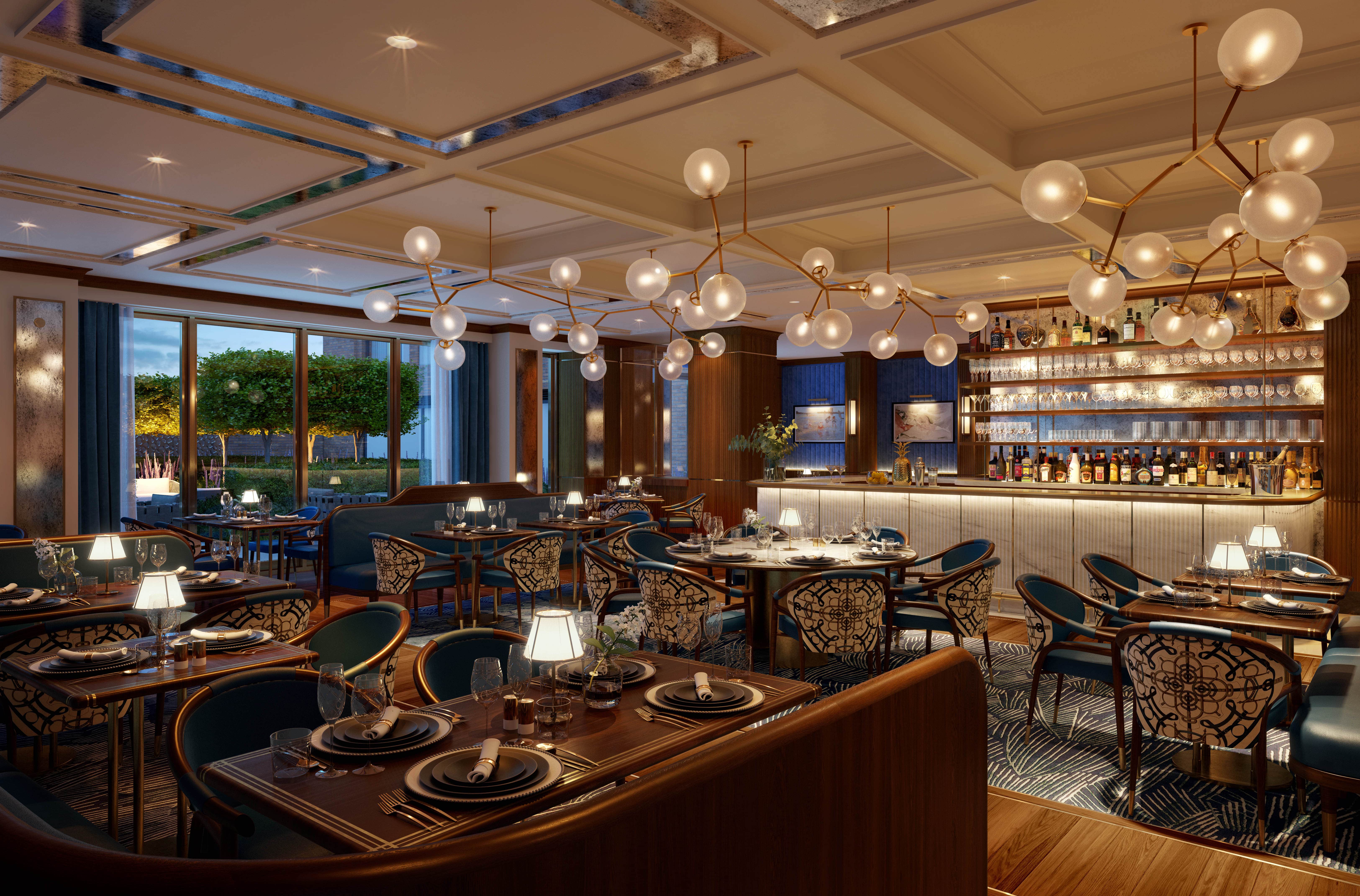 Prices start at £3m, but the developers expect their ideas to trickle down to less expensive properties
It will, say the developers, "combine the luxury of a great hotel, the science and technology of a Swiss health clinic, and the fun and style of a London club". The weighty, beautifully wrapped brochure offers tantalising images of mature hipsters sporting large beards and houndstooth suits, as well as sleek dachshunds.
Auriens is the work of Johnny Sandelson and Karen Mulville, two property developers who have spent the past four years deep in research after failing to find suitable accommodation when their own parents were looking to move. "What we learnt is that there's absolutely nothing out there like this," Mulville says. "That's what drives us, the idea that we're meeting a need. It's too late for our own parents, but we're providing a service for others — and maybe for ourselves, in time."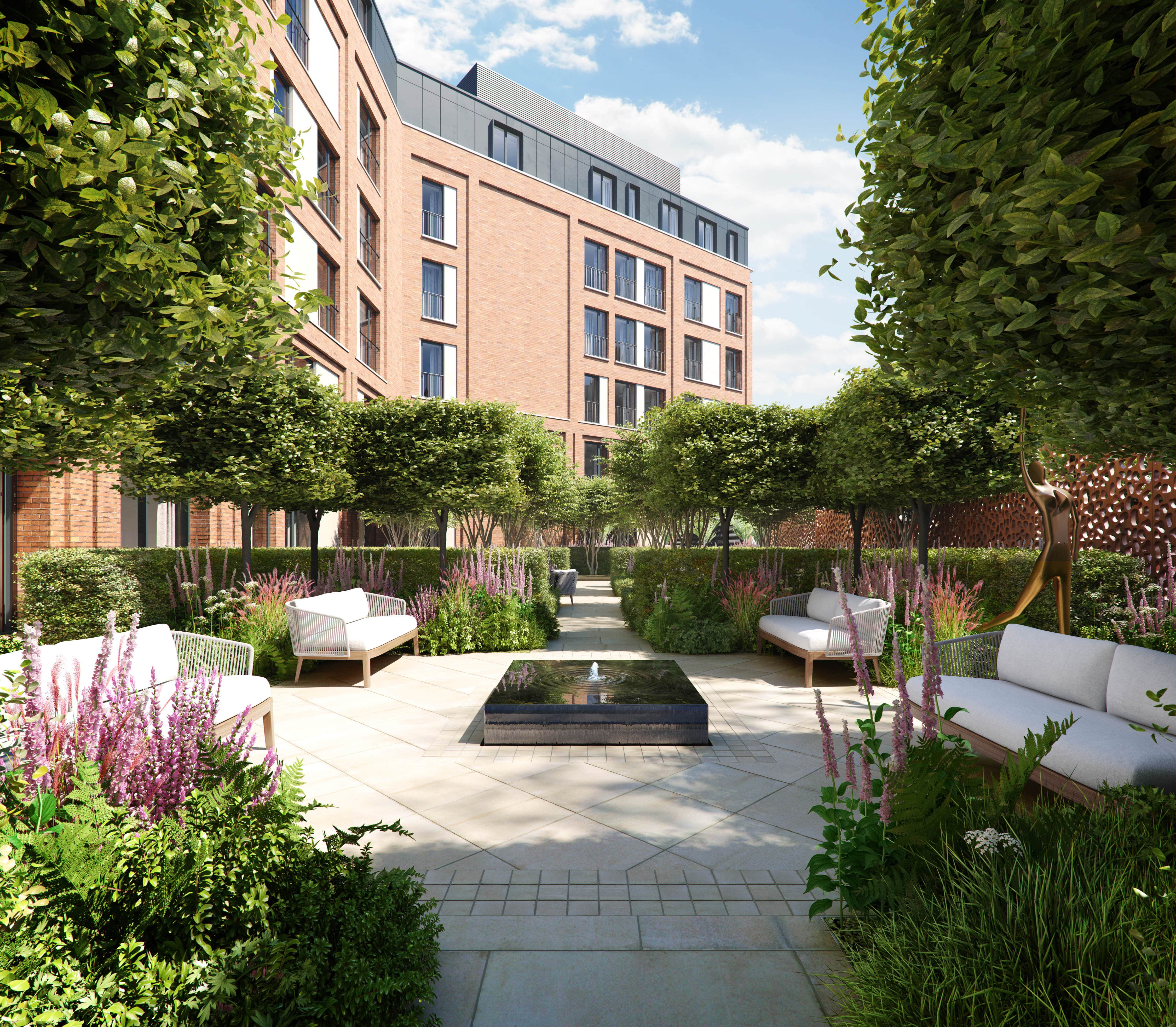 Gardens will be designed by Andy Sturgeon
They've been working with everyone from occupational health professionals to the Royal College of Art to achieve what they describe as "a new gold standard for luxury later-lifers". You can get a glimpse of what will be on offer in the "studio", a converted shop just off Sloane Square. This goes several steps beyond the standard show home — part sales suite, part laboratory, it's a place where innovative ideas can be tested and shown off. The fruits of their homework can be seen in hi-tech gadgetry such as discreet monitoring systems that will notify staff if an oven is left on, and kitchen units that are lowered automatically, so nobody has to reach up to get anything.
They've also thought long and hard about the aesthetics. "People shouldn't have to put up with horrible plastic chairs and plastic flowers," Mulville says. "There's no reason why something can't be beautiful as well as functional. We've been looking at baths based on the Japanese model, which are built to sit up in, and we've spent a lot of time trying to identify the perfect doorknob that works for people who have arthritic hands, but looks good, too."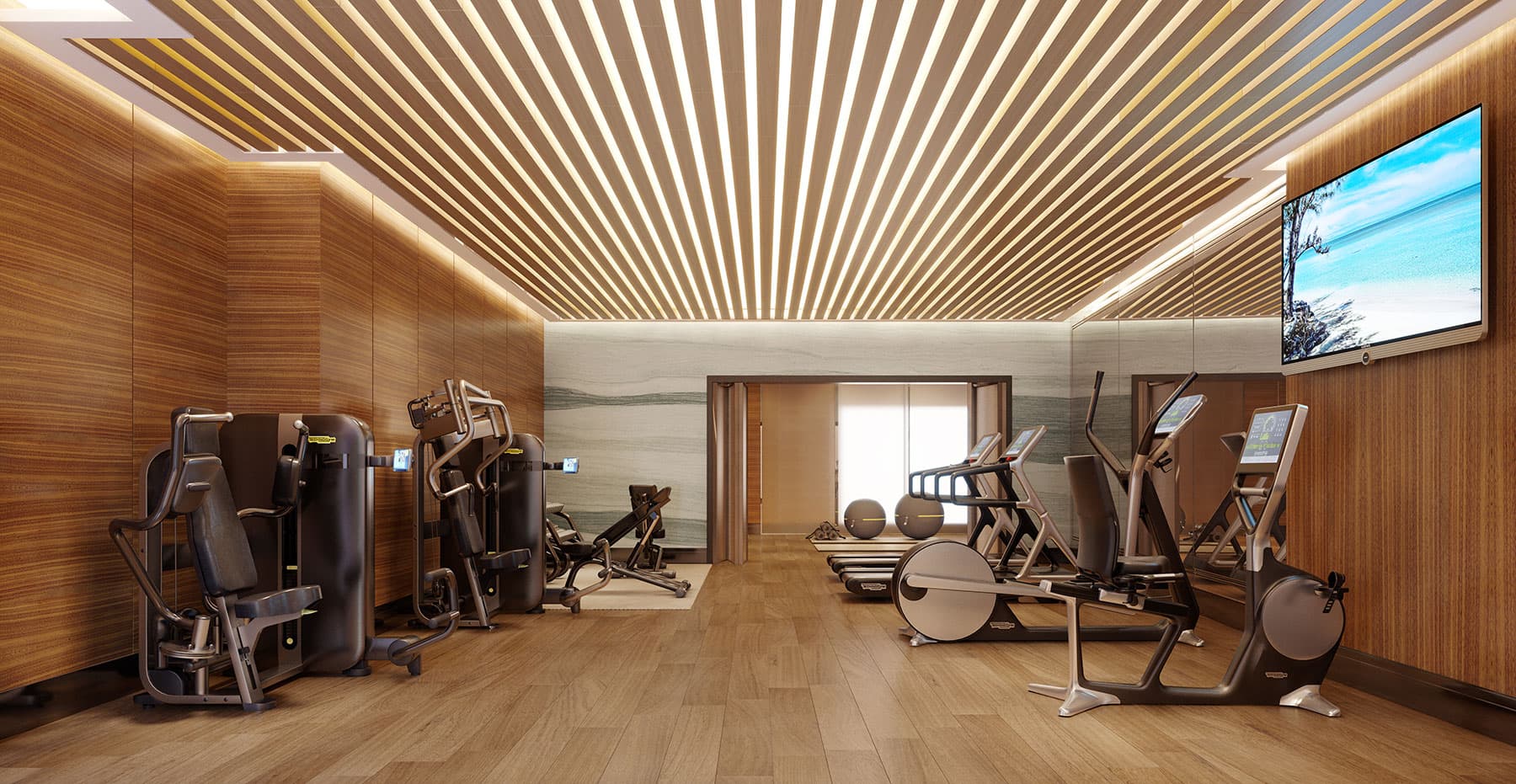 As well as spa and fitness facilities, there will be a wine cellar, and valet parking
In a sector that avoids talking in detail about the health problems that are an inevitable part of ageing, the developers' willingness to put healthcare at the centre of things seems revolutionary. "When we were doing our research, were surprised by the head-in-the-sand attitude to care among both customers and developers," Sandelson says. "They'll put in a red cord and think that everything's going to be all right. But people are now living to 95, rather than 75, so of course, they're going to need care. It is quite brave of us to talk about that in a beautiful brochure, but it's important to front up to it."
Their solution was to buy an established company, Draycott Nursing, which has been discreetly looking after the wealthy of west London for two decades, ensuring that there are carers on site 24 hours a day. But there should plenty of fun on offer, too. Mulville's motto is "live fast, die old", and the staff aren't just there to pick up prescriptions. They'll also make you an omelette or bring you a bloody mary at 3am.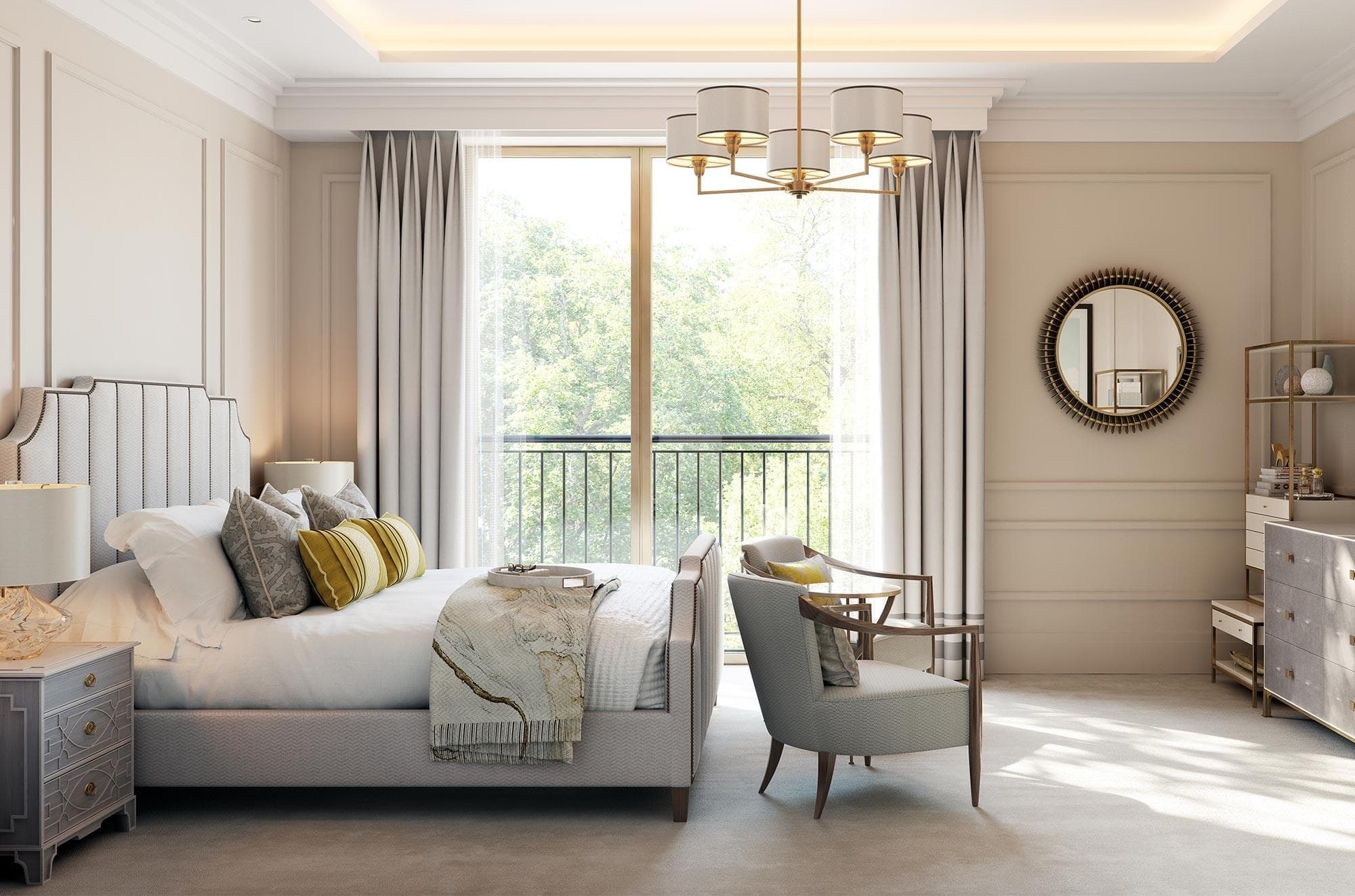 Apartments will have hotel-style interiors
There will be regular lectures, events and activities — don't hold your breath for bingo — and Sandelson expects the restaurant and bar to be one of the busiest late-night venues on the King's Road. "We want people to meet their mates downstairs, then retire to their rooms."
None of this comes cheap, of course. The development is due to open at the end of 2019, but a few of the 55 units are already on sale, with prices running from £3m to £12m — and there will obviously be service charges.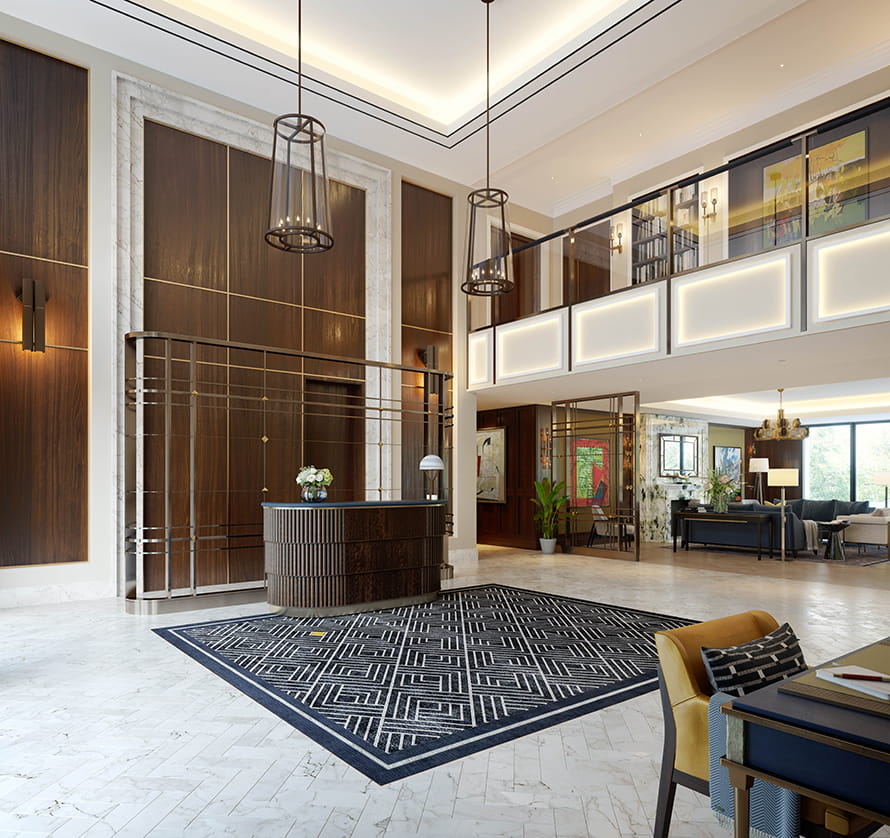 There will be staff on hand to help with everything from accountancy and financial advice to IT problems
Yet Sandelson insists that anyone with a total income of £5,000 a month will have more than enough to live on. "A lot of people will be moving out of old houses that they bought in the 1970s for tuppence, which are full of unsuitable stairs and antiquated boilers," he says. "Those houses cost a lot to maintain, so people will be saving on those costs and releasing some equity."
And, even though the ultra-prime site and spec mean that Auriens is aimed squarely at the top few per cent, the developers expect their ideas to trickle down through the market, helping to drag Britain's retirement housing sector to a position where it that can cope with the idea that, by 2039, one in 12 of the population will be 80 or over.
"It's like flying — before the war, it was only available to the really wealthy, but now we can all do it," Sandelson says. "It's the wealth that allows the innovation that everyone can benefit from."
auriens.com
THE FIGURES
By 2025, the number of over-65s in the UK is expected to be 14.3m, 22% more than in 2015. In London, over-65s will be the fastest-growing age group.
According to Knight Frank estate agency, only 3% of new housing that has been granted planning permission is specifically for "elderly" or "sheltered" accommodation.
Over the past three years, only 313 private homes for retirement were completed in the capital, says Savills estate agency.
If you buy a leasehold retirement flat — usually only available to over-55s — or a home in sheltered accommodation, take account of any ground rent and service charges, often hidden in the small print, and examine the freehold management structure. Watch out for sneaky exit fees, too.